Rocketlok 24-36 Adjustable Kettlebell is an ideal kettlebell for beginners at home since it is very easy to pack and unpack weight. If you are looking for an ideal home workout plan, kettlebell exercises help you keep fit while save you on a great deal of time spent going to and fro to the gym. The choice of kettlebell for your home exercises is also a very important step towards your fitness goals. I always encourage my readers to buy adjustable kettlebells like Rocketlok 24-36to gradually increase their weight resistance without having to buy another kettlebell. Adjustable kettlebells also save you space since they occupy small space and can be ideal for people living in apartments.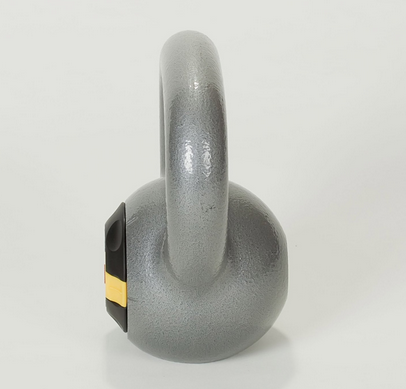 Now let us look in details the features of Rocketlok 24-36 adjustable kettlebell and why you should consider buying it.
Rocketlok 24-36 Adjustable Kettlebell Features
These are the features of Rocketlok 24-36 adjustable kettlebell that make it ideal for those people who want to gradually improve their kettlebell exercises and tone their arms :
Rocketlok 24-36 is made of solid cast steel both the body and the handle making it one of the durable adjustable kettlebells. It important to note that not all kettlebells are made of cast steel for both handle and body. Cast steel is also one of the hardest metals that have ever been made. The advantage of cast steel is that if you accidentally drop Rocketlok 24-36 and there will be minimal damage to the core.
You can gradually upgrade the weight from 24 pound to 28 pound then to 32 pound and finally 36 pound. It is for this weight range that this kettlebell is called Rocketlok 24-36 adjustable kettlebell.
The design of Rocketlok 24-36 adjustable kettlebell is uniquely different from other kettlebells like Stamina Adjustable kettlebell or CFF adjustable kettlebell, it is designed with interior cylinders that are made from solid steel and are made in a way they fit making it easy for even those extreme kettlebell swing exercises.
The molded polyurethane cap makes it easy for you to slide and lock the weigh. The slide locking mechanism keeps these weights safely secured as you swing or lift this kettlebell.
Although the design of the way weights are added to Rocketlok 24-36 adjustable kettlebell is different from other adjustable kettlebells, the outward design remains the same as the traditional kettlebells. When the weights are locked safely, there is absolutely no difference in the outward appearance of this kettlebell compared to other kettlebells like Cap barbell
There are no tools required to add or remove the weight on Rocketlok 24-36 adjustable kettlebell, weight adding and removal is simple and easy for both experienced and inexperienced kettlebell users.
The center of gravity and balance for Rocketlok 24-36 adjustable kettlebell is consistent which makes it an ideal adjustable kettlebell for light exercises as well as extreme kettlebell exercises.
What I think about Rocketlok 24-36 adjustable Kettlebell
I think this adjustable kettlebell is great and I would score the design 5 stars since it is not only unique but it has brought together the traditional kettlebell shape and unique cylinder weights design. I also like the fact it is made from cast steel both the handle and the body since it guarantees me the durability I need in a kettlebell. The lock is fairly good but I don't think it would be sustainable if the weight was above 50 pounds but it's generally great for starters.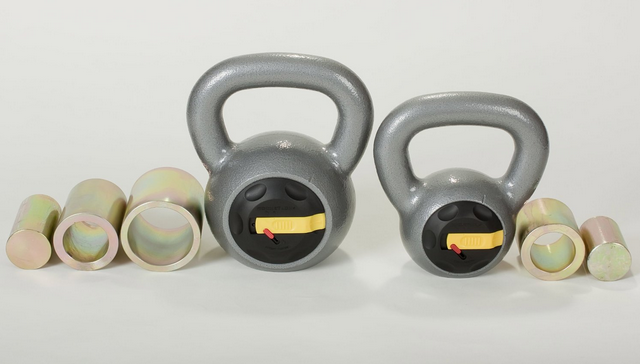 Finally I like the weight ranges since it is good for toning my hands and doing lighter exercises at home. I would generally recommend this kettlebell especially for beginners since the weight range is limiting for experienced kettlebell lifters. Check out Rocketlok 24-36 adjustable kettlebell on Amazon for the latest price and discount.